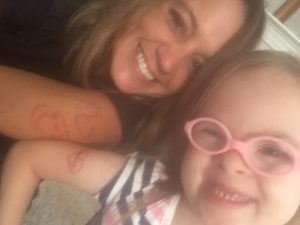 (having fun with a client!)
Amity Stevens, MS, OTR/L graduated with a BS in Health and Exercise Science from Kennesaw State University and continued to Brenau University for a BS and MS in Occupational Therapy. Her love for the field stems from having a younger sister with special needs.
Amity has been running camps, social groups, and overnight groups for over 13 years. She helped start a local summer camp in 2008 and ran multiple groups prior to starting her beach camp in 2016.